all about chemical peels
Our Professional Skin Therapists are ready to give you your smoothest skin yet. Chemical peels work by removing the outer layers of the skin to enhance cell renewal and cell turnover, improving skin's texture and appearance. They're an excellent treatment choice for a wide range of skin concerns, from acne and hyperpigmentation to advanced signs of aging.
which peel is right for me?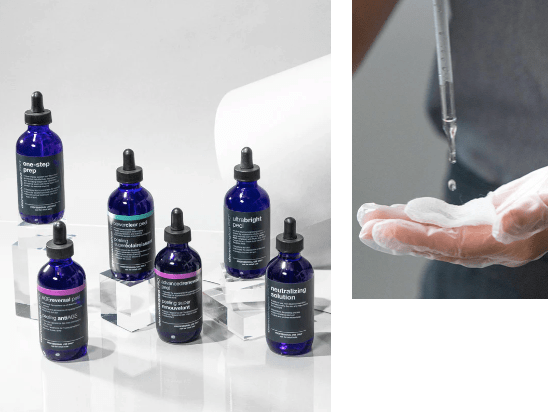 01
meet pro power peel
Dermalogica created a fully customizable collection of peels that helps to target multiple skin concerns. Your Professional Skin Therapist will work with you to redefine your peel experience, allowing you to receive a different, customized result with each treatment.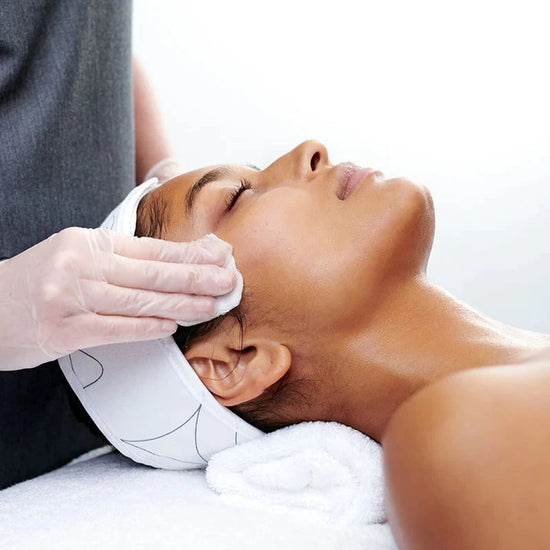 02
advanced renewal peel + age reversal peel
Your therapist can choose from our 30% Glycolic Acid peel or our Professional-strength TCA peel which help to target fine lines, hyperpigmentation and minimize the appearance of advanced signs of aging.
BENEFITS:
* Reduces the appearance of hyperpigmentation
* Minimizes the appearance of fine lines and wrinkles
* Evens skin tone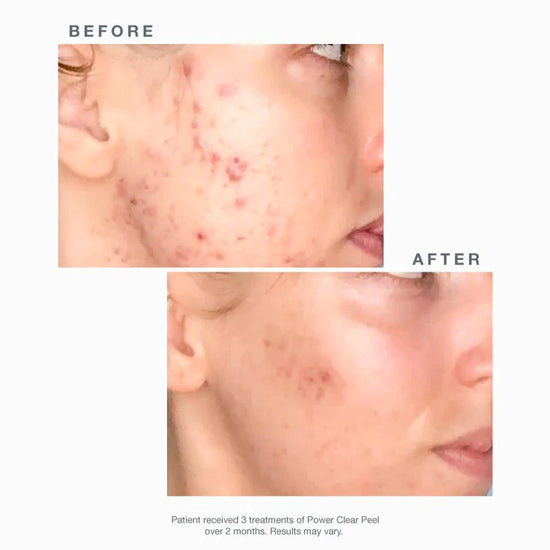 03
powerclear peel + ultrabright peel
Our ultra-effective breakout-fighting peel features Salicyclic Acid and Mandelic Acid to target blemishes on the skin while our brightening peel consists of 30% Lactic Acid and Rice-derived Phytic Acid to diminish dark spots and discoloration.
BENEFITS:
* Brightens dull skin
* Helps prevent breakouts
* Visibly reduces post-inflammatory hyperpigmentation(aka dark spots)
SEE THE TRANSFORMATION
pro tip:
If your eye area needs a little love, ask your therapist about our Pro Power Eye Peel. This gentle and effective add-on works to:
* Brighten under eye skin to address hyperpigmentation such as sun damage.
* Help even skin tone and texture for a more youthful appearance.
* Minimize appearance of fine lines and wrinkles with smoothing plant-based Alpha Hydroxy Acids (AHAs).
BOOK A PEEL
post-care instructions
Follow your skin therapist's post-care instructions.
Wear sunscreen every day (minimum SPF 30)!
Avoid strenuous activity for 24 hours, along with any activity that could increase circulation to your face.
(This can cause redness, discomfort and other side effects.)
Avoid excess heat sources like saunas, steam tooms or direct sunlight.
Don't wax or exfoliate for 72 hours, or until treated skin shows no signs of sensitivity.